Clients
Our clients are MNCs, premier Indian firms or niche market leader companies. As a rule, they're equal-opportunity employers, with selection driven solely by job role and candidate merit.
Mid-cap clients experience tremendous value-add while interacting with our senior team. We align business strategy, organization structure and job roles. This gives the client a sharper focus towards attainment of its business numbers and benchmarks.
"Repeat business", is our best Client testimonial.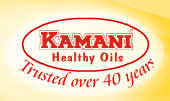 All brands and trademarks are the property of their respective owners.

This page is being currently updated.